If I could get facials on a weekly basis, I would. But sadly that occurs more like twice a year. So when I got Borghese's Bel Viso Facial Skincare Set in the mail, I had myself a little at-home spa day.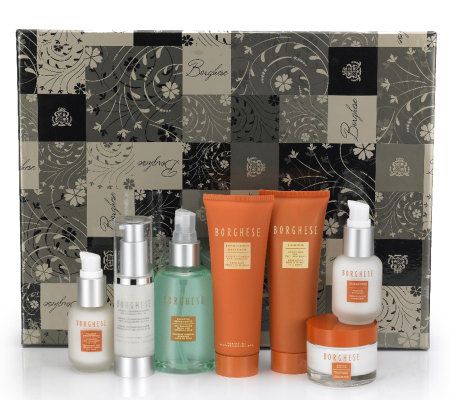 The set includes:
2.5 oz Esfoliante Delicato
1 fl oz Fluido Protettivo advanced spa lift for eyes
4 fl oz Effetto Immediato spa soothing tonic
2.5 oz Fango active mud for face and body
1 fl oz CuraForte moisture intensifier
1 fl oz Crema Straordinaria Da Giorno SPF25
1-oz Dolce Notte re-energizing night creme
Along with the set, you get instructions for how to use the products and in what order. The only product I haven't tried yet is the SPF cream, but everything else was great. I had actually been using the CuraForte for a while now, and it's become a staple in my routine–I use it before I moisturize and it's really helped my super dry winter skin. The Fango mud mask was in one of my holiday gift guides as well (and made it under the tree for one of my aunts).
Let's be honest, nothing replaces going to a spa, but if you're budget-constrained like me, this is a really nice option. And don't forget, Mother's Day will be here before you know it!
Disclosure: Sample products provided for editorial consideration.